Zapper Professional and Rife Healing Mat
Product Code:
ZDPRHM
Availability:
In Stock
2 or more $790.00
3 or more $774.00

The Zapper Digital Professional is an electronic device producing an adjustable frequency of 000.01Khz - 999.99Khz @ 16 volts DC which is the most successful bandwidth for eliminating bacteria and parasites.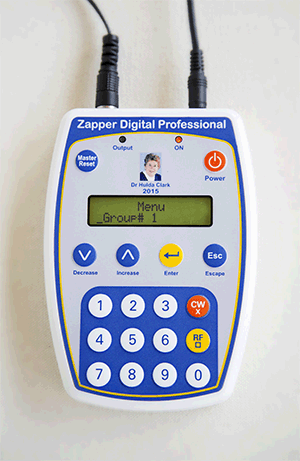 The pulsing action of the positive terminal sends an electronic 'wave' through the body, which eliminates all parasites, bacteria, amoeba and viruses that live within this 1,000,000hz band.
This positive current detaches the negatively charged bacteria from their electro-magnetic adhesion in the body, so that the immune system can fight them.
The frequencies can be programmed in according to the particular illness you are working with.
WHO INVENTED THE ZAPPER?
Dr Hulda Clark was the original designer of the Zapper for the general public; however Dr Clark personally only used a million band frequency generator for clinic work, the lower powered machine she would show people how to build so that they could go home with a machine. At the time you couldn't buy a frequency generator for less then $15,000.00. This is why we only sell the frequency generator type model Dr Clark used herself, rather than the less expensive lower powered zapper.
Do you think Dr Clark could write 7 books, and record the frequencies of 350 parasites and bacteria with a battery zapper? Not possible. This is why we bring you the original Dr Clark Frequency Generator in the form of Zapper Digital Professional.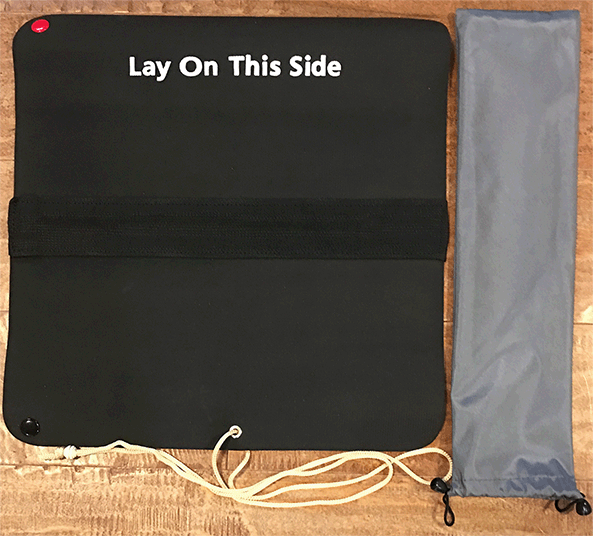 The Rife Healing Mat connects to the Zapper. You can place your barefeet on it, lie on it, lay it on you or wrap it around a sore leg or arm muscle. This allows to target more directly a paticular body part. Also good for kids and pets.
You can also place it under a thin fitted bed sheet and sleep with it all night long. It connects to the machine, nothing is connected to you.
Write a review
Your Name:
Your Review:
Note: HTML is not translated!
Rating:
Bad
Good
Enter the code in the box below: