Rife Digital Professional & Rife Healing Mat - Out of stock - We will have more soon
Product Code:
RDP with RHM
Availability:
Out Of Stock
2 or more $790.00
3 or more $774.00

The machines are easy to use, only takes a minute or two to program once you know how and we are available for support by either phone or email should you have any questions. We also have Youtube videos available that will walk you through all of it. They come with everything you need. Straps, extra straps, leads, extra leads, power that will work in any country, instruction manual, frequency manual and case.
On the
Professional
machine you can switch from Carrier Wave to Radio Frequency. And, I was speaking with someone who is using the Professional for Lyme Disease,and is having great results and in a shorter period of time then normal by switching it up now and again. The Lyme bacteria is not stupid, and they know how to hide so switching the signal from CW to RF tends to fool them. You can do this mid treatment, so on the fly with just a push of a button. It also has the Super SWEEP and Convergence SWEEP functions which runs through all 1 million frequencies.
The Professional also has the
PULSE SWEEP
function, which personally I now use at least once per week.
Also with the professional you can program in 15 different frequency sets. So, for ex., I have mine programed so that Group 1 is set up for Arthritis, Group 10 is set for colds and flu and the 3rd group is set for back pain and so on. So, when I want to switch I just push a button instead of having to program in the set that I want to use. Programming really only takes a minute or two, but if you don't have to - that's nice.
----------------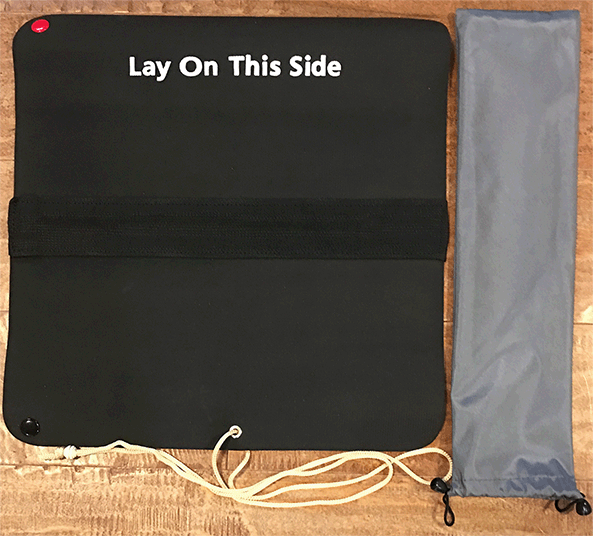 The Rife Healing Mat will connect to the machine. It can be placed over a particular part of the body, you can place your bare feet on it, or you can lie on it in addition to being able to wrap it around a sore leg muscle. The mat can also be placed under a thin bed sheet and you can sleep with that all night long. It connects to the machine so nothing is connected to you. Nothing to intrrupt your sleep.
The mat is also great for kids and pets.
Write a review
Your Name:
Your Review:
Note: HTML is not translated!
Rating:
Bad
Good
Enter the code in the box below: